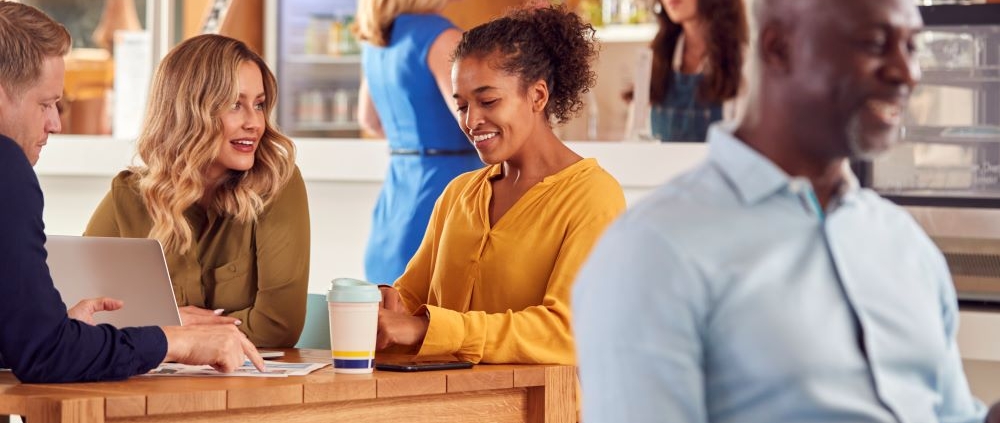 Tomlinson Linen Will Help Improve Restaurant Wait Times
Our most cherished memories are often painted with an elegant dining experience as the backdrop. Striving to achieve the desired outcome in food service requires excellence at steps beyond cuisine and friendly customer service. Great restaurants must delight more than just your sense of taste and smell. Set the tone for first-class service with a lasting and luxurious first impression via our linens and seamless service that supports them. Time is of the essence in the restaurant, and Tomlinson understands that excessive wait times can ruin reputations. Here's how Tomlinson Linen will help improve restaurant wait times:
High-Quality Products
As a restaurant owner, one of the most frustrating things for you and your customers is delays in service. Not only does it lead to a less enjoyable dining experience. It also impacts your bottom line by driving customers away. That's where Tomlinson Linen comes in. We provide high-quality, durable linens for your restaurant. This includes tablecloths, napkins, and towels, all of which create a comfortable and inviting atmosphere for your customers. By using top-of-the-line linens, you can ensure that your tables are always ready for the next party.
Laundry and Maintenance
We offer a comprehensive linen rental program that includes pickup, laundering, and delivery services. We relieve the headaches of constantly washing and replacing your linens and replace them with industry-leading solutions. With Tomlinson in your corner, you can focus on other important tasks, such as ensuring efficient service and quality food. By outsourcing your linen management to us, you can streamline your operations and better manage wait times.
Restroom and Facility Supplies
We offer a variety of other services dedicated to reducing wait times. Our high-grade restroom and sanitation supplies uphold the strict hygienic standards demanded in the restaurant industry to ensure you and your guest are protected from nature's elements. Honoring sanitary procedures is a crucial element of service that directly impacts wait times. 
Great Service Begins with Great People
We never lose sight of the driving force responsible for facilitating a comprehensive, memorable experience for the guests we cherish. Great service begins and ends with great people. Easing the burdens of your staff through high-quality linens empowers them to bring their best every day to achieve optimal service. Tomlinson Linen will help improve restaurant wait times with excellent customer service. 
Tomlinson Linen Streamlines Restaurant Wait Times
We are committed to helping you remove unnecessary delays. Our seamless deliveries, high-quality linens, rental programs, and excellent customer service merge to promote an enjoyable dining experience for your customers. If you're looking to improve your operations, entrust that Tomlinson Linen will help improve restaurant wait times as the #1 option in linen service. Call us today at (800) 600-7617 to start your service, or email us to learn more about how we redefine the expectations around what you can expect from a top-tier linen service.
https://www.tomlinsonlinenservice.com/wp-content/uploads/2022/12/Tomlinson-Linen-Will-Help-Improve-Restaurant-Wait-Times.jpg
667
1000
daniel
https://www.tomlinsonlinenservice.com/wp-content/uploads/2021/08/logo.png
daniel
2022-10-20 12:32:01
2022-12-20 12:34:49
Tomlinson Linen Will Help Improve Restaurant Wait Times