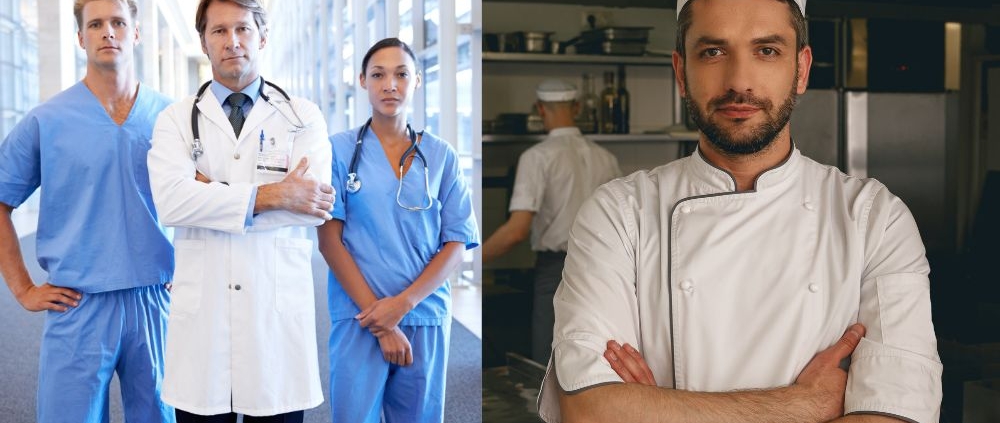 Uniform Service in Seattle: Local, Experienced, and Ready
For some industries, uniforms need to look good and represent the brand. In others, uniforms are the last line of defense between employees and severe injury. Businesses that use them need a reliable supplier to ensure every uniform does its job. Companies looking for uniform service in Seattle should look no further than Tomlinson Linen!
Tomlinson Linen Provides the Most Reliable Uniform Service in Seattle
Since 1985, Tomlinson Linen has remained a leading supplier of uniform service in Seattle. Here's why our service is so well-loved in the area:
Specialized Products
Tomlinson Linen provides uniforms tailored toward the needs of several different industries. We provide food service uniforms such as chef coats, chef pants, dress shirts, and aprons. Our healthcare uniforms meet the highest standards for cleanliness and safety in the industry. They include doctor's coats, lab coats, isolation gowns, patient gowns, and scrubs. We also provide aprons for grocery stores that need them.
Reliable Laundry and Maintenance
Regardless of the industry we serve, we do our utmost to ensure every item receives the proper laundering and maintenance it needs. We use advanced tracking technology to sort each item by need and keep a close eye on everything coming and going from our facility. From there, our top-of-the-line laundry machinery removes all stains, chemicals, bacteria, or other materials. Our team of experts will repair rips and tears so every item appears and functions as good as new.
Thorough Inventory Management
Thanks to our tracking technology and thorough review of all uniforms, we ensure our clients have the products they need at all times. Tomlinson Linen has a great deal of experience providing consistent inventory for our clients regardless of weather, trade bottlenecks, or even the pandemic.
Local, Family-Owned Service 
Tomlinson Linen is a third-generation family-owned business, local to and based out of Tacoma, Washington. We are very familiar with the Greater Puget Sound region and the rest of Washington State. We provide our clients with services personalized to their business, environmental, and community needs. Where most suppliers are difficult to reach through layers of red tape, Tomlinson is available to help 24/7! Our decision-makers are often just a call away and are ready to ensure you receive the best service possible.
Contact Tomlinson Linen for More Information
If you need uniform service in Seattle, then Tomlinson Linen has you covered! We provide products for a variety of industries and ensure they are always clean and ready to go when you need them most. See the Tomlinson Difference for yourself today and call us at 1-800-600-7617! A member of our team will be happy to speak with you and walk you through your options. Interested in a free quote or our other products and services? Fill out the form below for a free quote! 
Get A Quote
"*" indicates required fields
https://www.tomlinsonlinenservice.com/wp-content/uploads/2022/10/uniform-service-in-seattle.jpg
667
1000
daniel
https://www.tomlinsonlinenservice.com/wp-content/uploads/2021/08/logo.png
daniel
2022-08-26 05:52:36
2022-10-28 07:00:18
Uniform Service in Seattle: Local, Experienced, and Ready